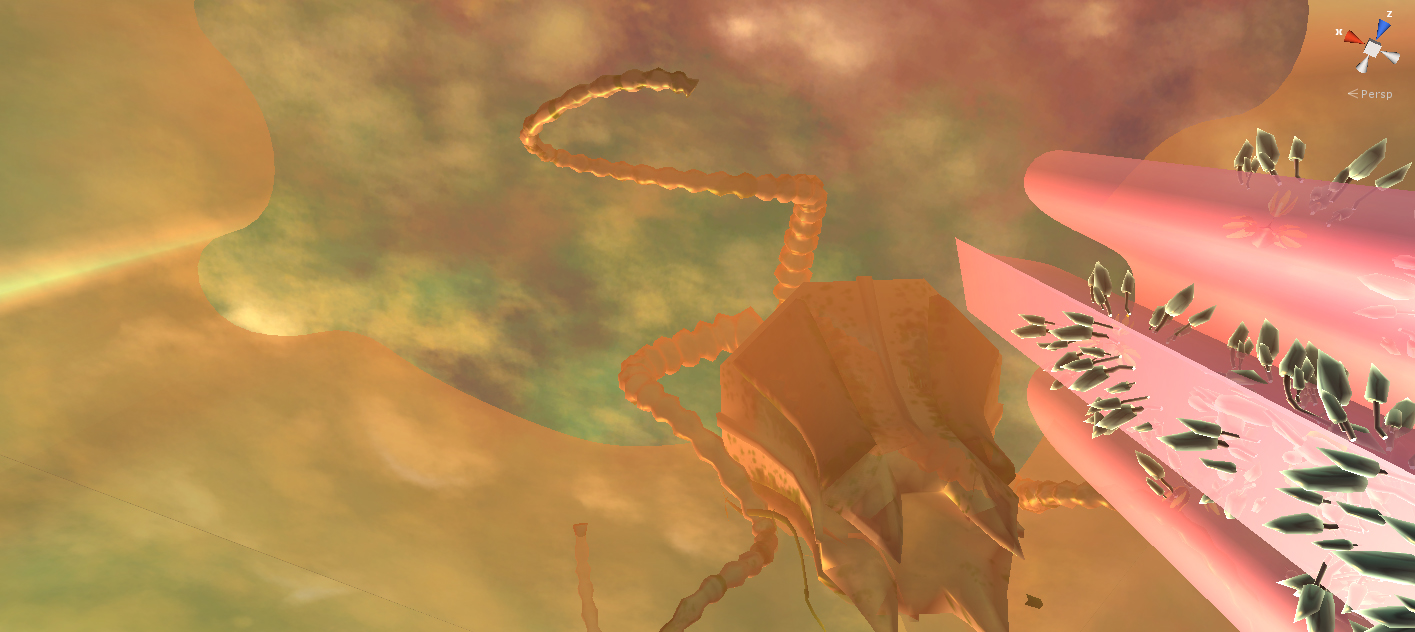 SwoOop!
This excentric game is about you, impersonating Korrasso, microscopic extremophile which survives the environment it lives in by jumping persistently.

His routine got broken the day he was captured and inspected under the human microscope, trapped inside a petri dish with a chunk of his homeground.

Injecting throught a syringe a unknown substance in Korrasso's realm, humans terraform this universe. Korrasso had the strengh to heal back and absorb this liquid.
Will Korrasso learn to survive these waves of opposition (as we name them Sprouts) and cooperate with the changes in his world? It is yours to explore.

Up to now :
- 1 level
- 1 puzzle trap

-- Version 1.3 - News --
- Korrasso's skin upgrades as the player gains new jumps
- Adapted platform animations
- Linear Sprouts Spawners are now Linear Sprout Critters : new animated creatures
- Camera blocking on objects is now prevented and stay outside collisions
- Cricks now have their own skins
- New following effect for the AI Sprout

Install instructions
1- Unzip the folder into the directory of your choice
2- Run the .exe
3- Choose your preferred resolutions settings
4- Click the "play" button